CMH: Changing to Meet The Needs of Today & Tomorrow
Community Memorial Hospital opened in 1952, in an era where it was considered a modern facility. With a small scale ER, OR, and Obstetrics Unit, the hospital served the community's need to a tee. That was then – and as they say, 'nothing is constant except change'.
In the 1980's, the Emergency room grew slightly to 3 rooms to meet the increasing patient volume and more sophisticated cardiac care the patients required. In the late 80's, more transformation came. With orthopedic surgeons in Hamilton, more operating rooms were necessary. Family Practice Staff also grew, and specialty providers arrived for cardiology and gastroenterology. Changes in staff meant the need for a larger and a more modern Cardiac/Intensive care Unit. The biggest renovation since the building of the hospital commenced; a new surgical suite with added operating rooms, a procedure room and a larger recovery room were added. On the medical side an ICU and a negative pressure room for infectious patients (used extensively now in the COVID crisis) were added, equipped with the most modern monitoring equipment. The Hospital Foundation then executed a large scale fundraiser to support this expansion.
Significant changes in the treatment of both surgical and medical patients happened over the next decade. Evolving surgical procedures changed how long patients were staying in hospitals, and the continuous transfer of patients between areas showed the need of another structural change within the organization; an ambulatory surgical unit. The Foundation began raising money for the new ambulatory surgical wing. When it was completed in 2004, patients now went less than 100 feet to and from surgery and efficiency for patients and staff was improved all around.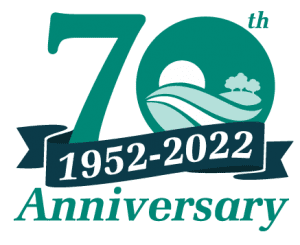 2022 will be the 70th anniversary of the Hospital and with this renovation to be completed that same year, what better way to celebrate!
Now we are faced with a new reality. Hospitals, including CMH, are no longer stand-alone units but are now part of a system. With expanding primary and specialty care comes increased demands on the hospital's infrastructure to provide essential services in an efficient and pleasant manner. Patient expectations have called for other changes as well. And, many of the present infrastructures of the hospital need updating. Important needs, including boiler and roof replacement are required. The renovated and expanded Radiology Department will be relocated next to the ER will allow for expedited patient care. The ER will be expanded and infectious patients will be admitted through a different entrance.
2022 is the 70th anniversary of the Hospital, with this renovation completed that same year, and what better way to celebrate! Through my time at this organizations, I've seen that all employees truly care for all the patients that come through our doors, and cannot wait to bring you CMH: Building Today. Tomorrow. Always.
With finest regards,


Robert Delorme, MD
Chief of Family Medicine
Campaign Co-Chair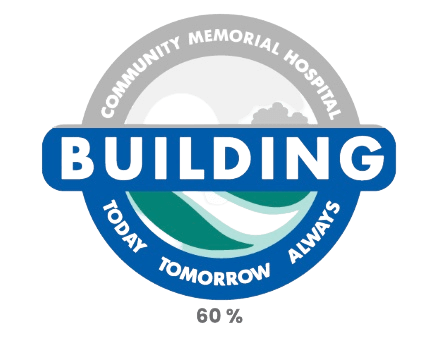 Community Memorial Hospital Opens
Emergency Department Grows to 3 Rooms and 4 Bays
New Surgical Suite Built with Addition of Orthopedic Surgeons
New Ambulatory Surgical Wing Built
70th Anniversary & Completion of CMH: Building Today. Tomorrow. Always. Renovations
Before Photos & After Renderings
Below are before photos of Community Memorial Hospital along with renderings of what the finished project will look like.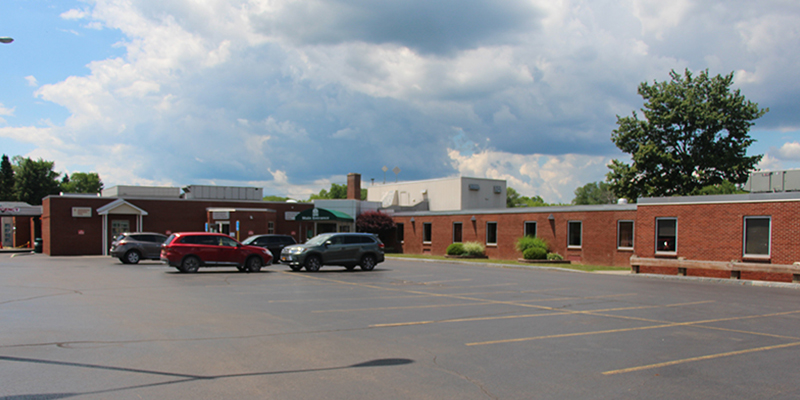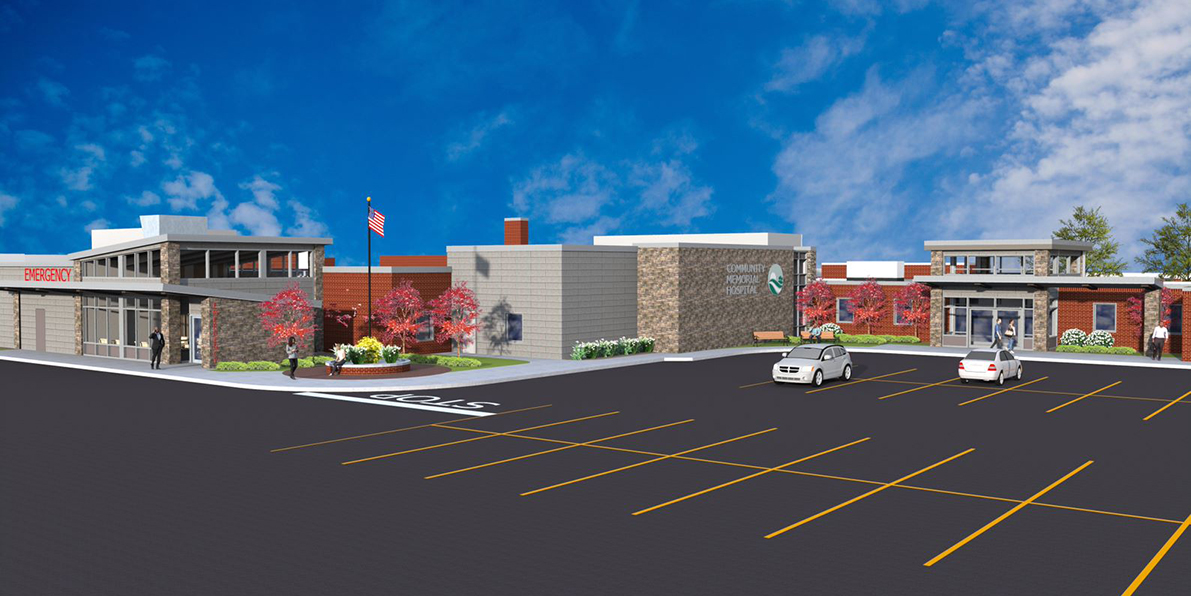 Emergency Department & Main Entrance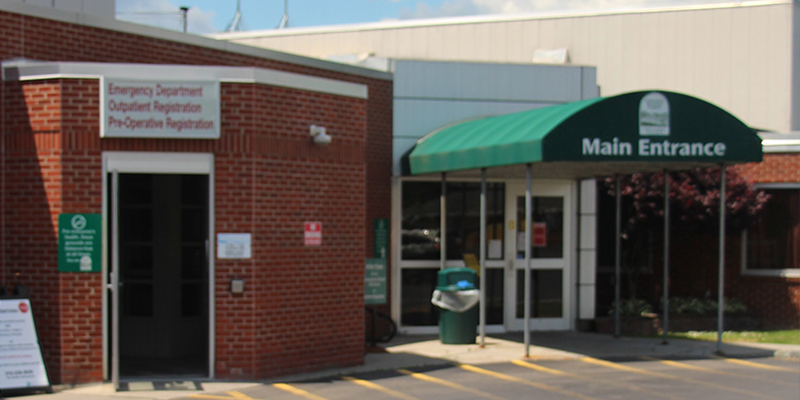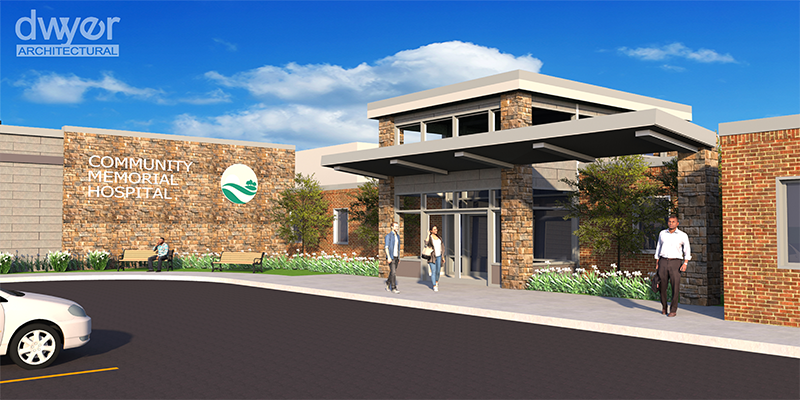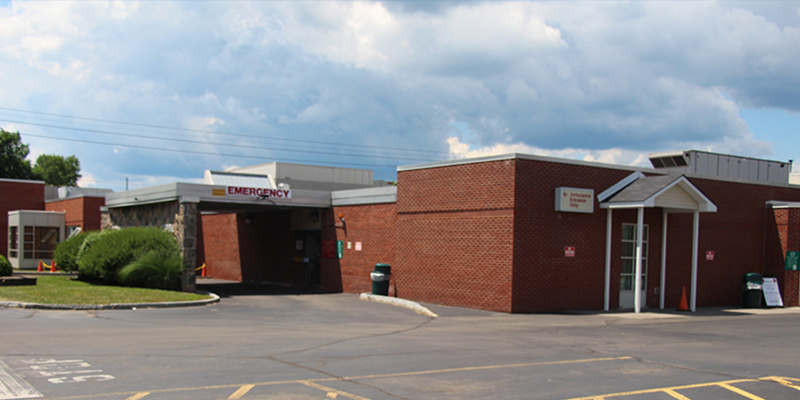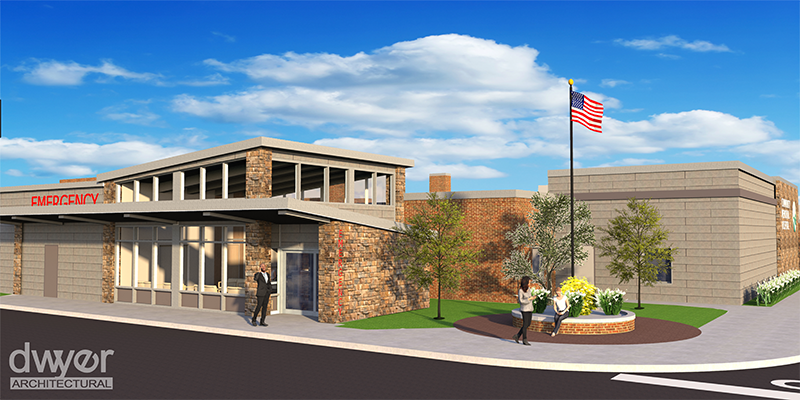 Emergency Department Entrance