Integrated care from 24/7 emergency services and surgery – orthopedic, general, and specialty – with cardiology, urology, pulmonology & pediatric specialists, all close to home with streamlined access to our Crouse Health partners.
Providing diagnosis and treatment for accidental and inconvenient illnesses, sprains, and strains; conveniently located on the hospital campus; open weeknights and weekends on a walk-in basis only, no referrals needed.
Primary care for everyone, regardless of ability to pay, with convenient hours in five locations – Cazenovia, Hamilton, Morrisville, Munnsville, Waterville – all seamlessly connected to Community Memorial Hospital and specialists.
Personalized Healthcare
Quality Healthcare Close to Home
Community Memorial Hospital primarily serves a population of 45,000 people in 27 communities throughout Madison County and the eastern sections of Onondaga County, as well as parts of Chenango and Oneida Counties. The hospital and health centers are directed by an 18-member Board of Directors comprised of influential business, education and civic leaders. The medical staff includes highly trained physicians, physician assistants and nurse practitioners from a variety of specialty areas who appreciate the unique nature of rural practices.
Known for Quality
Healthgrades Specialty Excellence Award: Joint Replacement Excellence Award 2021

5 Star Awards – 2018-19 & 2020-21: from CMS (Medicare) for Patient Experience (Only 5-Star Hospital in NYS)

Healthgrades 100 Best Hospitals for Joint Replacement in 2016

Healthgrades 100 Best Hospitals for Overall Orthopedics.

HCAHPS Best Performer – Discharge Information
By The Numbers
Personalized Healthcare in Madison County
93000
Provided Outpatient Care

10000
Treated in the Emergency Room

Meeting All Your Needs
Quality Health Services
Services are connected to and supported by Community Memorial Family Health Centers and Hospital Services, and accessible to the Crouse Health Network of service as necessary.
Our Incredible Providers
Treating each patient with compassion
Many skilled and caring physicians, nurse practitioners and physician assistants practice in the Community Memorial Hospital network. They choose to care for the members of our community because they care about our community.
TESTIMONIALS
Proud To Serve Our Community
See what your community members have to say about Community Memorial Hospital.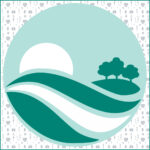 "I give because Community Memorial Saved my husband's life"


The memory of the night Nicole thought her husband would die has never left her. Suspecting a heart attack, she rushed him to the new Emergency Department at the nearest hospital, Community Memorial in Hamilton. "It was the best decision I've made in my life" she says.

Within minutes the staff had him stabilized and out of immediate danger, "all while going out of their way to calm my panic." Nicole says she will always be grateful for the staff's speed, compassion and professionalism. "It was a life changing night, but it could have been so much worse. They were absolutely amazing. That's the way healthcare should be."

Now Nicole feels that she has a hospital she can depend on right in her community. "I'm secure in the knowledge that they're there for me and my family. That's why I donate to Community Memorial."
Would just like to express how wonderful our stay here at the hospital has been. I brought my granddaughter to the ER Tuesday morning and she was admitted by Tuesday evening. This is not our first stay here, it's usually here or at upstate and once again I am so impressed by how accommodating this hospital makes it for me to stay here 24hrs a day with her. The nurses who have been on staff here in the ICU are outstanding, the respiratory staff are also great!! Its also comforting to know that Savannah's pediatrician Dr.Meyers is right next door! I might live 15 minutes from Hamilton but I fall in love with Hamilton more everyday!
They are a caring staff. The hospital is a clean hospital. They are committed to giving their patients the best care possible and a good hospital experience. Let me just mention Community Memorial Hospital has been rated once again a 5 star hospital.
Recent News
and upcoming events
Community Memorial strives to keep the community up-to-date on what is happening at the hospital.