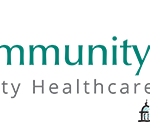 Website Community Memorial Hospital
Quality Healthcare Close To Home
Community Memorial Hospital is a critical access hospital located in Hamilton, NY a rural college town. The hospital holds a 5-star rating in customer satisfaction and serves over 47,000 residents in Madison and its neighboring counties in upstate New York. Community Memorial is seeking an experienced Chief Nursing Officer to lead our dedicated healthcare team.
Our 70-year-old facility is in the process of a 31 million dollar transformation to update our brick and mortar to represent the quality of care that we administer to our patients. Our recently expanded and updated Med/Surge and Emergency Departments are the first departments to benefit from this project, representative of the future state of our hospital. Alongside our physical improvements, we continue to invest in the latest medical technology for our hospital to ensure our patients are receiving the highest quality of care.
Our 5-star rating, state-of-the-art technology and brick and mortar enhancements are a few of the things that make Community Memorial stand out.  The most important part of our facility is our healthcare team, this team is what makes our facility a true leader in healthcare. Our next Chief Nursing Officer has the opportunity to lead a dedicated, world-class team of nurses and other healthcare professionals in a state-of-the-art facility with a compassionate culture.
The Chief Nursing Officer will play a key role on the Executive Leadership team within the hospital, providing guidance and mentorship to nursing leaders and assigned patient care departments. This includes responsibility for the professional, managerial, and financial development of the department.  The Chief Nursing Officer will be responsible for enhancing clinical outcomes and patient satisfaction and improving quality and patient safety. The Chief Nursing Officer will have oversight of the following clinical areas:
Med/Surge (ASCU/ICU)        Emergency Department         Surgical Services          Ancillary Services
Community Memorial Hospital offers a generous compensation package and excellent benefits package including 403b, Life Insurance, Health, Dental, and Vision Insurance, Vacation, Sick, and Personal benefit time.
Hamilton, NY is nestled in the foothills of the Adirondacks with year-round beauty provided by its lakes and mountains.  As one of the four pillars in the community, Community Memorial is the cornerstone of health. Our community members have great pride in our hospital and are the backbone of the hospital's longevity.
Qualifications:
Masters Degree in Nursing Preferred
Valid NYS RN License
5 years in a Nursing Hospital Management Role