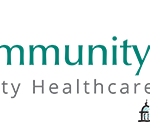 Website Community Memorial Hospital
Quality Healthcare Close To Home
Patient Access Representative
Part time Positions available  –  Hamilton NY
Part time positions available for 3:00 pm to 11:00 pm.
This position requires strong customer service skills.
Must be professional, attentive and able to deal with difficult people/situations
Strong computer skills required. ( Accuracy is imperative in the registration process)
Position is responsible for registering all areas of the hospital including Emergency Room and those that come in for lab work, x-ray, scheduled surgeries, admissions, and other hospital services.
Knowledgeable regarding healthcare insurance a plus