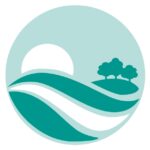 Website Community Memorial Hospital
Community Memorial Hospital is looking to hire per-diem Phlebotomists!
Community Memorial Hospital in Hamilton, NY is looking for a Phlebotomist!
Full utilization of hands to draw specimens required. Communicates effectively with patients, laboratory staff, physicians and nursing staff frequently. Proficiency in the following: blood collection by venipuncture and capillary technique of all ages, pediatric blood collections and difficult draws (patients in long-term care facilities, drug rehabilitation facilities, prisons, psychiatric facilities or similar facilities).
Answering phone calls
Prepares all specimens for testing in designated laboratory departments.
Perform various clerical duties as required
EDUCATION: High School Diploma or equivalent
EXPERIENCE: Certification in Phlebotomy preferred
Schedule:
Day shift
Evening shift
Night shift
Ability to commute/relocate:
Hamilton, NY 13346: Reliably commute or planning to relocate before starting work (Required)
License/Certification:
Driver's License (Preferred)