Proudly Welcoming Dr. Richelle Takemoto, Orthopedic Surgeon
As we continue to evolve to meet and exceed the needs of area residents, the CMH healthcare community is proud to welcome Dr. Takemoto to our organization. She brings an extraordinary level of expertise that allows us to advance our commitment to providing world-class orthopedic care.
Exceptionally skilled. Highly experienced. Dr Takemoto's areas of specialty include:
Comprehensive fracture and sprain care
Trauma, with fast access to additional specialists as needed
Post-traumatic reconstruction
Total joint arthroplasty of hips, knees and shoulders
Carpal tunnel surgery, cubital tunnel surgery
Trigger finger release
Achilles and quadriceps tendon repair
Fracture? Call our Orthopedics Office 315-824-7040
If you are calling after hours or on the weekend, please leave a detailed voicemail and the office will contact you the next business day. If you suspect you have a broken bone, do not wait. Visit the Emergency Department at Community Memorial, 150 Broad Street, Hamilton NY 13346.
Orthopedic & Robotic Care at Community Memorial Hospital
Chronic joint pain is a reality for many of us. Knowing where to go is a critical first step toward recovery. The Orthopedic Program at Community Memorial is one of the most experienced in the region and now offers the latest in joint replacement robotics. And if you ever have a joint injury, choose our Emergency Room in Hamilton. We have low wait times, and we can connect you with an orthopedic surgeon next-day. This is what world-class orthopedic care looks like.
Why Choose Community Memorial Hospital for Orthopedic Care?
Community Memorial Hospital provides premier orthopedic care in a highly personalized atmosphere. We are pleased to offer our patients the very best care available, using state of the art technologies, such as the VELYS Robotic-Assisted Solution in conjunction with the ATTUNE® Knee System. Operations are performed by a highly trained staff in our ultra-modern surgical suites, so you can rest assured that the care you receive is the best available in our region.
Tell me more about Robotics at Community Memorial Hospital.
Knee replacement has come a long way. Breakthroughs in surgery means less pain, a faster recovery and in many cases, you're in and out of the hospital in one day. The Orthopedic Program at Community Memorial in Hamilton is the only team in the area using the latest in Robotic Assisted Knee Replacement – the VELYS™ Robotic-Assisted Solution in conjunction with the ATTUNE® Knee System. We perform more joint replacement surgeries than many larger regional hospitals. We're one of the most experienced teams in the area.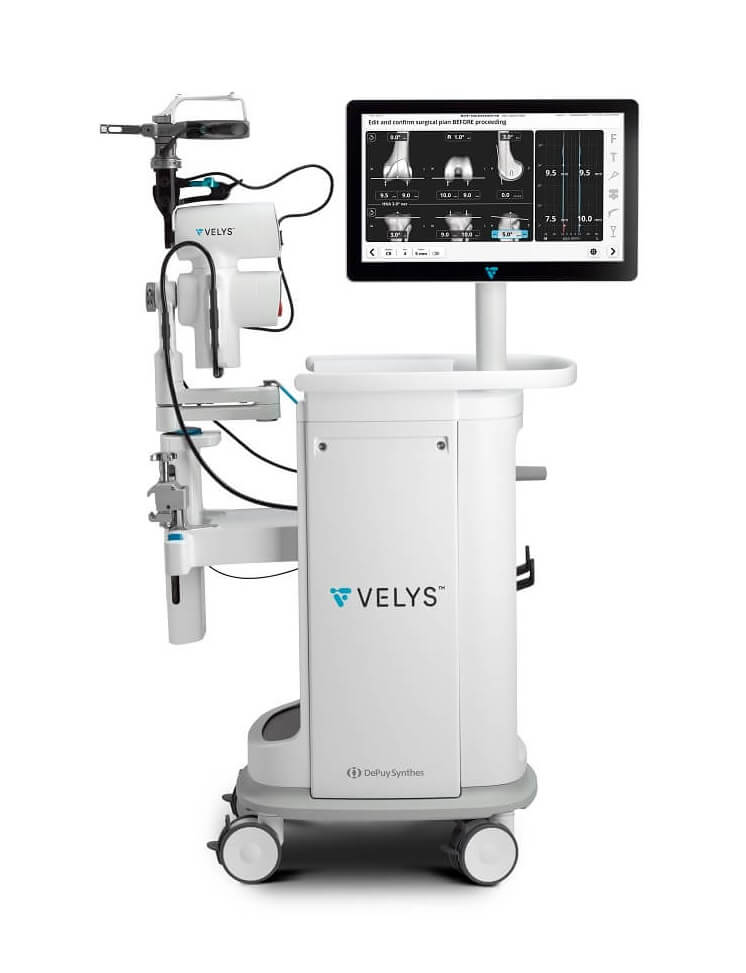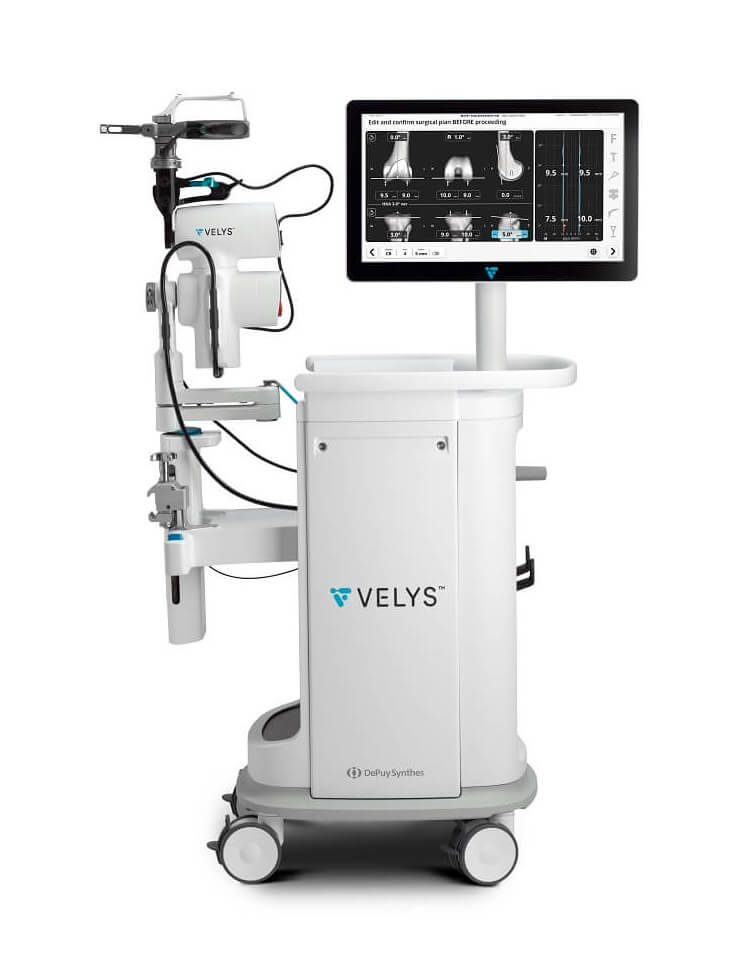 Learn More About the VELYS™ Robotic-Assisted Solution
Have you heard us on the radio?
World-Class Orthopedic Care
Robotic Assisted Knee Replacement
The Community Memorial Hospital Difference
2021 Healthgrades Specialty Excellence Award for Joint Replacement Excellence
Exceptional care and service, including escorts to and from the parking lot
Personalized, attentive care including warm blankets and massages
Physical therapists and nurses provide a highly skilled, expert level of care
General Orthopedic and Sports Medicine consultation and diagnosis
Arthroscopic Reconstructive Surgery of the knee, ankle and shoulder, including rotator cuff repair
Total joint replacements and revisions
Treatment of spine injuries and diseases
Learn More About Our Joint Orientation Program.
Who will help me get the orthopedic care I need?
At Community Memorial Hospital, our orthopedic providers are at the forefront of their field, with advanced knowledge, skill, and techniques in the area of orthopedics. They're a team of skilled surgeons, orthopedists, physician assistants, and nurse practitioners. They'll provide you with personal, high-quality care, because their number one priority is helping you feel better, move better, and enjoy a happier, healthier life.
We're ready to help you get the orthopedic care you need.
To learn more about the Orthopedic Program at Community Memorial Hospital or schedule an appointment, use our form or call Hamilton Orthopedics at (315) 824-1250.
"*" indicates required fields