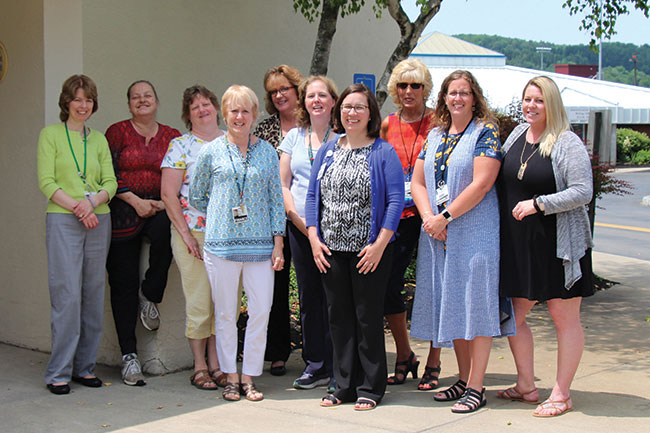 Managing your Community Memorial Hospital or Family Health Center bill has never been easier! Use the information from your statement to access your account balances, make a payment and review your payment history.
If you have questions regarding your bill or need to make a financial assistance request, please call us at (315) 701-5627 to review your hospital bill or (315) 937-3015  for your Family Health Center bill.
Please note that bill pay options are for services provided by Community Memorial in New York State.
Have a bill that looks like this?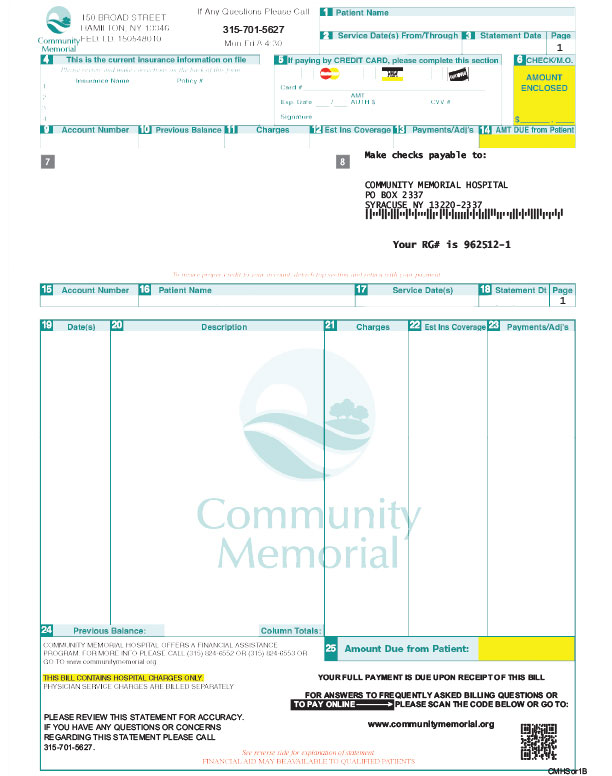 Please click the button below or call (315)701-5627
Family Health Center Bill
Have a bill that looks like this?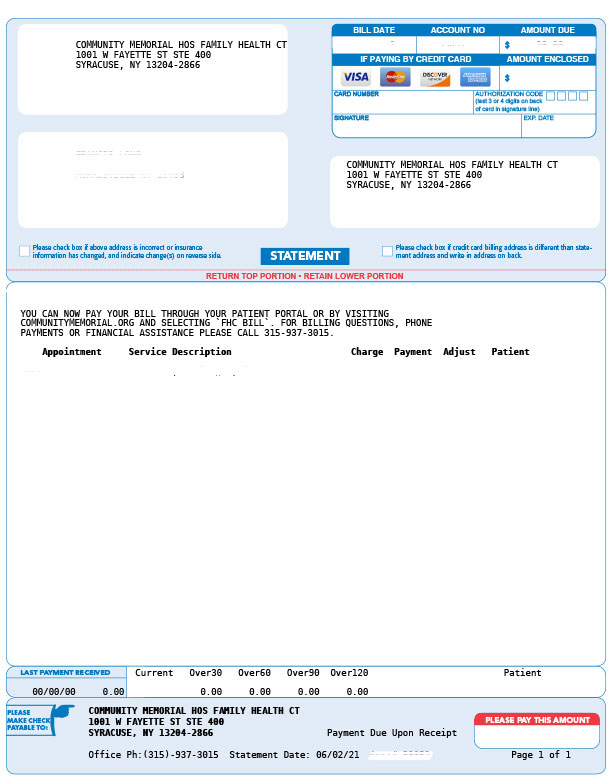 FHC Bill Pay works best with Firefox.
Community Memorial Hospital provides emergency care and medically necessary health services without regard to a patient's ability to pay. Community Memorial Hospital offers a Financial Assistance program to make its services available at a reduced rate or at no charge to eligible patients.