supported by CMH Family Health Centers and Hospital Services.
Community Memorial Hospital Services
Recognizing the importance of coordinated care in providing the best evidence-based medicine for our patients, services are connected to and supported by Community Memorial Family Health Centers and Hospital Services, and accessible to the Crouse Health network of services as necessary.
With 24/7 emergency room, urgent, primary and specialty care services to inpatient stays and surgical procedures, Community Memorial has got you covered with quality healthcare close to home.
State of the Art Expertise
Our award winning orthopedics team, digital mammography, CT and MRI providers offer the newest and best care available in our region with convenient hours and office locations.
What Our Patients Are Saying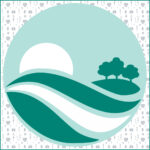 "I give because Community Memorial Saved my husband's life"


The memory of the night Nicole thought her husband would die has never left her. Suspecting a heart attack, she rushed him to the new Emergency Department at the nearest hospital, Community Memorial in Hamilton. "It was the best decision I've made in my life" she says.

Within minutes the staff had him stabilized and out of immediate danger, "all while going out of their way to calm my panic." Nicole says she will always be grateful for the staff's speed, compassion and professionalism. "It was a life changing night, but it could have been so much worse. They were absolutely amazing. That's the way healthcare should be."

Now Nicole feels that she has a hospital she can depend on right in her community. "I'm secure in the knowledge that they're there for me and my family. That's why I donate to Community Memorial."
Would just like to express how wonderful our stay here at the hospital has been. I brought my granddaughter to the ER Tuesday morning and she was admitted by Tuesday evening. This is not our first stay here, it's usually here or at upstate and once again I am so impressed by how accommodating this hospital makes it for me to stay here 24hrs a day with her. The nurses who have been on staff here in the ICU are outstanding, the respiratory staff are also great!! Its also comforting to know that Savannah's pediatrician Dr.Meyers is right next door! I might live 15 minutes from Hamilton but I fall in love with Hamilton more everyday!
They are a caring staff. The hospital is a clean hospital. They are committed to giving their patients the best care possible and a good hospital experience. Let me just mention Community Memorial Hospital has been rated once again a 5 star hospital.