How often are we able to make a difference in the life of someone else? The Community Memorial Foundation helps you do just that. Giving a gift in any amount to the Foundation is a way of expressing gratitude for quality and professional healthcare experienced at Community Memorial, and it ensures a continuation of excellent healthcare in the future. Every gift has a direct impact on the programs and services Community Memorial can continue to offer our patients, their families, and the community. Your one donation, combined with those of so many others, touches the lives of people who may need it most.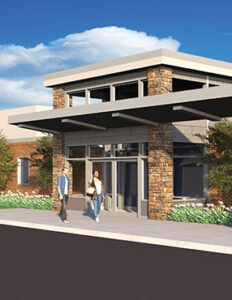 CMH: Building Today. Tomorrow. Always. is Community Memorial Hospital's capital campaign to secure the charitable gifts required to support a timely and important renovation and expansion of the aging facility. The project will impact over half of the organization.
Community Memorial Hospital Foundation Board of Directors
 Patricia Caprio (Emeritus)
Planned Giving: The CMH Legacy Society
Including Community Memorial Hospital in your estate planning can provide you with peace of mind and allows you to participate in a lasting endeavor that will enrich the lives of all associated with it. Your will or trust fund is an important way to provide for family and friends, plan the orderly management of your assets and simplify the eventual disposition of your estate.
We are happy to help you with the details of becoming a member of THE CMH LEGACY SOCIETY as part of your estate planning. For more information, contact 
foundation@cmhhamilton.com or call (315) 824-7037.