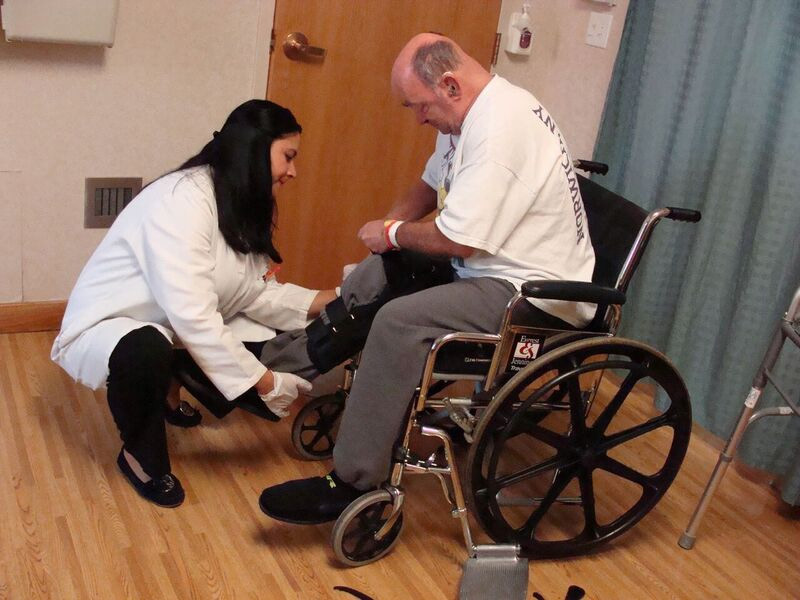 Patient-Focused Rehabilitation Services for Maximum Results
Rehabilitation Services at Community Memorial Hospital offers comprehensive inpatient and outpatient Physical Therapy and Occupational Therapy care.
Our Rehabilitation Treatment Philosophy
We emphasize an individualized plan of care with full one-on-one treatments.
Our clinicians focus on evidence based practice and utilize the most up to date treatment plans for each patient.
We incorporate the entire staff in tailoring an inclusive, patient specific treatment program to maximize recovery.
We utilize close communications with other members of the health care team to promote an integrated plan of care.
We pride ourselves on creating a comfortable atmosphere in which you are able to successfully reach your discharge goals.
We feel like education is a key to our patients' high success rate and our staff actively engages in continuing education to provide care based on the current evidence available.
Inpatient Physical Therapy Services
Our inpatient physical therapists participate in the care of patients in all areas that include medical, orthopedic, and neurological. They also participate in the care of patients in our swing bed program, in order to promote their recovery and achieve a safe discharge.
We work closely with all disciplines in the hospital, in order to promote a comprehensive plan of care.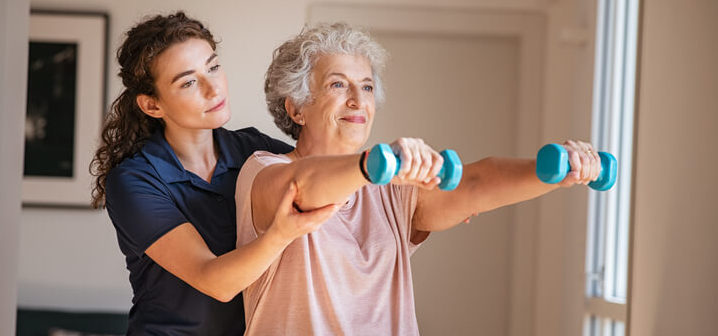 Inpatient Occupational Therapy Services
Occupational Therapy (OT) services consist of patient centered approaches to restore functional independence for daily tasks, or activities of daily living (ADLs). These tasks typically include self-feeding, dressing, bathing, toileting, meal preparation, and light housekeeping tasks.
Treatment focuses on restoring ability to complete daily life tasks to prior level of function.
Instruction in use of adaptive equipment to improve independence and safety with ADLs
Energy conservation education and compensatory strategy education to improve participation/quality of life
Exercises related to activities and function of the upper body including fine motor skills
Outpatient Physical Therapy Services
Our outpatient physical therapists participate in the care of patients with a variety of different conditions that include, but are not limited to:
Sports injuries, including concussion and overuse injuries
Degenerative and joint related issues
Vestibular dysfunction, including vertigo and balance/gait abnormalities
We take the time to teach patients the nature of their injury and what they can do to help themselves recover and prevent re-injury.
Outpatient Occupational Therapy Services
Occupation therapy can facilitate participation in leisure activities, also called meaningful occupations. Treatment goals are creatively designed to maximize each patient's autonomy, independence, and safety. Treatment focuses on restoring range of motion, strength, dexterity as well as managing and preventing pain in the upper extremity.
Orthopedic injuries/post-surgical rehabilitation
Work related/Overuse injuries
Ergonomics and body mechanics counseling
Contact Our Rehabilitation Services Department