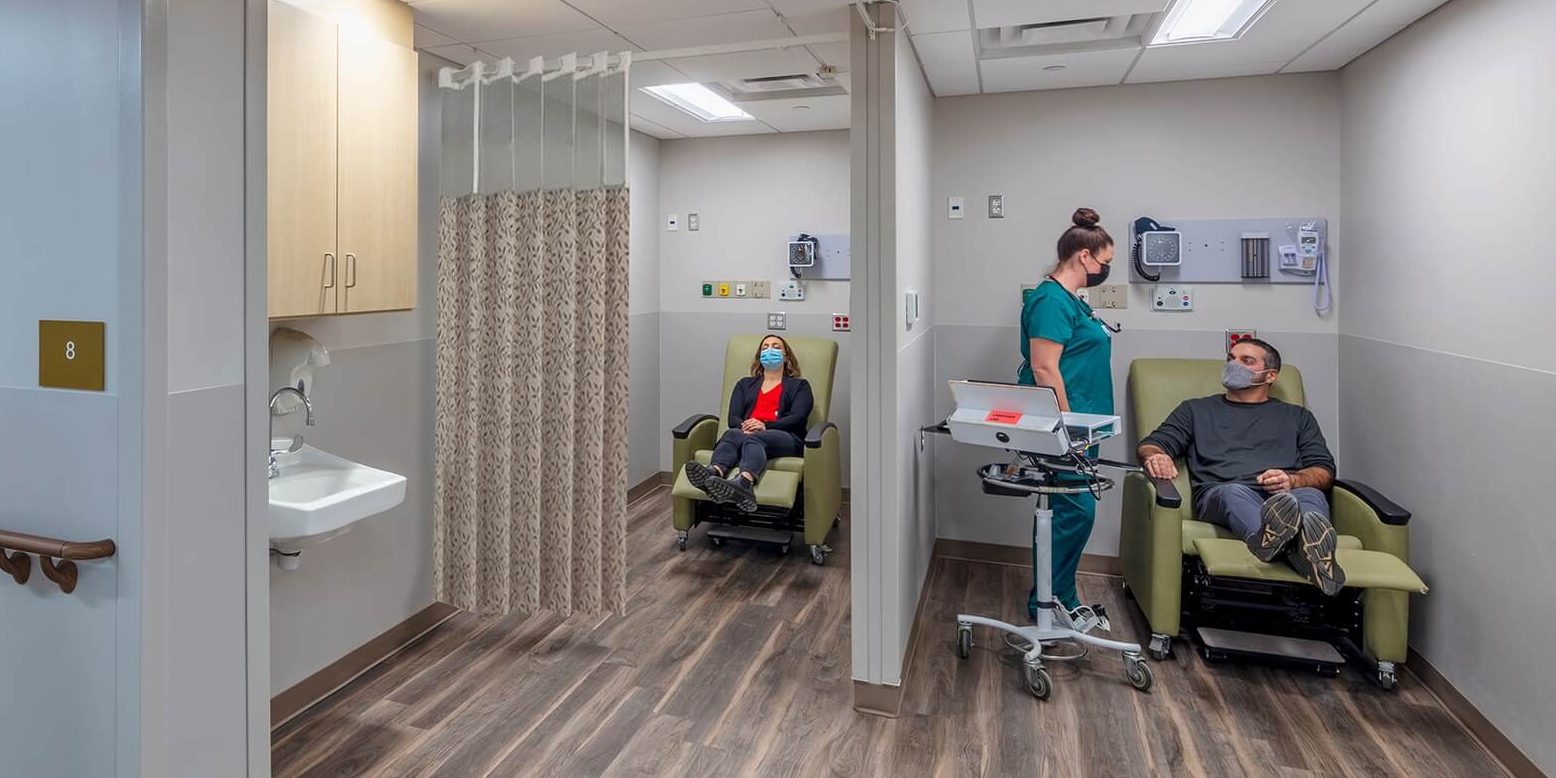 Emergency Services at Community Memorial Hospital in Hamilton, NY
No one wants to have to visit the ER. But when that time comes, making the right choice can make all the difference. The new Emergency Room Department at Community Memorial in Hamilton, NY, offers low wait times; an expanded, comfortable waiting room; ten private rooms, and a healthcare team ready to help our patients with their critical health needs.
Quality Healthcare 24 Hours a Day, 365 Days a Year
Why Choose Community Memorial for Emergency Care?
We're pleased to provide emergency room care at our new facility in Hamilton. Here, we have the capacity to attend to most critical needs of our patients, right at our hospital. Our Nurse Navigator will help you through the process of getting help. You will be treated quickly and stabilized right away. We'll provide a seamless follow-up with your primary care physician, and take care of appointment scheduling. Not to mention, we have decades of experience treating broken bones, and can even get you a next day referral to an orthopedic surgeon.
Our staff has undergone rigourous training to know when a higher level of care is needed. If that's the case then we can quickly arrange transport for fast and efficient access to cardiac and stroke care through Crouse Health Network. We even have access to professional medical flight services should the need arise. You will get the best care possible at Community Memorial Hospital, and our patients are always our top priority.
When Should I Come to the Emergency Department?
It can be difficult to know whether you should go to one of our Urgent Care facilities as opposed to the Emergency Department at Community Memorial Hospital. A rule of thumb is that Urgent Care can help if you have sprains or strains; mild allergic reactions, or asthma symptoms. It's also good for getting your moderate pain or discomfort issues resolved, some examples are: minor burns, wounds, and animal bites.
There are certain instances when. you should absolutely come to the Emergency Department, including when you're not feeling well and driving yourself for treatment.
Fracture? Call our Orthopedics Office 315-824-7040
If you suspect you have a broken bone, do not wait for an appointment at your doctor's or urgent care. If you are calling after hours or on the weekend, please leave a detailed voicemail, and the office will contact you the next business day. Come to our new Emergency Department at Community Memorial, 150 Broad Street, Hamilton NY 13346.
We are Committed to First Class Care and Patient Satisfaction
When you come to the Emergency Department at Community Memorial Hospital, you can trust that the care you receive will be professional, committed healthcare team ready to help with critical needs. This dedication to care helped us earn recognition for extraordinary patient satisfaction. Our physicians, physician assistants, nurses, and intake staff are likely to be familiar faces as well – many of our staff live right here in the area they serve. They'll treat you with the respect, dignity, and privacy you deserve.
We're ready to help you get the emergency care you need.
To learn more about the emergency services at Community Memorial Hospital, call us at (315) 824-1100, and we will be more than happy to assist you. If you would prefer to speak with us online, please click the button below to go to our convenient contact form.
When Should I Come?
Significant difficulty breathing

Broken bones

Severe pain, especially in chest or stomach

Severe burns

Possible drug overdose or poisoning

Severe allergic reactions

Babies in need of immediate care

Loss of consciousness
Have you heard us on the radio?
This is what first-class emergency care looks like
First-class emergency care, start to finish