By supporting the Annual Giving Fund, you can make an immediate impact on the day-to-day operations at the hospital. Many grateful patients and loved ones use the Annual Giving Fund as a means of "giving back." For more information, contact foundation@cmhhamilton.com or call (315) 824-7037
If Community Memorial Hospital wasn't in our backyard…what would our community do?
As a former longtime football coach, Hamilton resident Fred Dunlap is no stranger to challenges. Fred has been a part of Hamilton for decades, first as a Colgate alum but also serving as head football coach as well as the Director of Athletics at Colgate University. During his time as both roles, Fred utilized the services provided right next door at Community Memorial (CMH), and continued to do so even after retiring from coaching.
"I had knee replacement surgeries years ago in Hamilton, and when my left knee needed a revision, I didn't hesitate to go to Community Memorial," stated Fred. "Dr. Takemoto performed my latest surgery, and I highly recommend her to other patients for care."
Fred's great experience even transitioned out of the Operating Room. "I was delighted to run into Dr. Takemoto at a local bakery not long ago, and the interaction I had with her outside the Hospital was just as great as inside it. It means a lot when your surgeon remembers your name, and I always get that personal care at CMH."
Fred's care is a true testament to the focus of Community Memorial and its five Family Health Centers. The positive patient experience and high quality of care provided are continuous goals of the CMH team, who strive each and every day to bring exceptional healthcare to patients.
You can be a part of what we do; a gift to the Community Memorial Annual Fund supports all services in vital times. You can help ensure we continue to offer leading technology and remain a part of our rural community, helping patients like Fred get back to their normal lives. "I'm back on the golf course five days a week," added Fred. "I'd recommend CMH to anyone I know, and I like to consider CMH as part of my team."
When you or your family needs us, we're here, providing quality care, close to home. Consider the tremendous impact YOU can make today and give.
For the community,
Michael Woltman

Michael Woltman
Annual Fund Chair and Cazenovia Resident
Your generous annual fund gift will be included in our CMH: Building Today. Tomorrow. Always. Campaign.
8,431
ER Visits
969
Ambulances Received
469
Ambulances Transferred Out
4,883
Urgent Care Visits
Stats based on last 12 months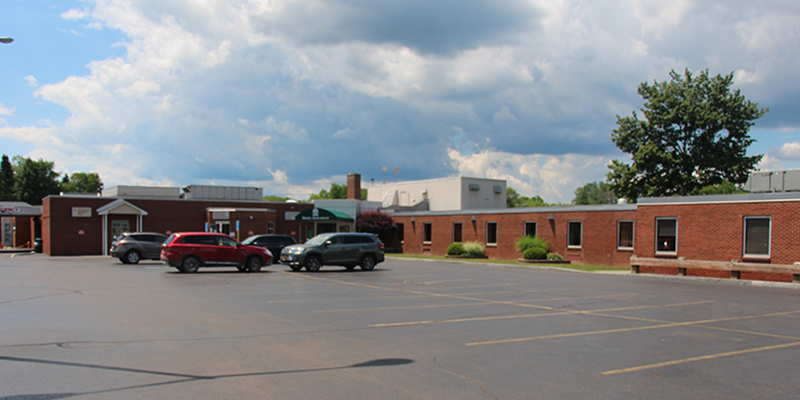 Emergency Department Before