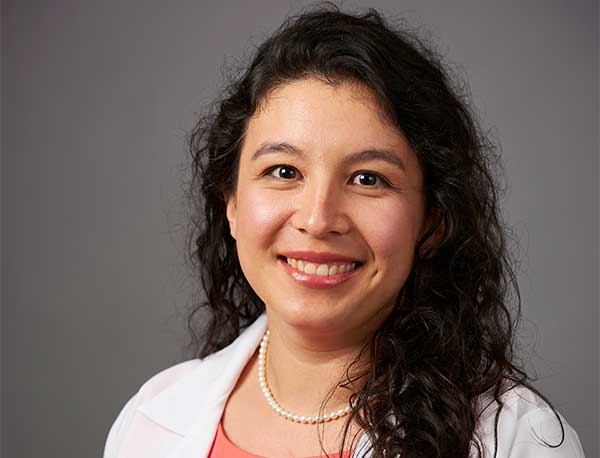 Jocelyn M. Morin, MD
Family Medicine
Skills :

Preventative Health, Women's Health, Evidence-based Treatment, Pediatrics, and Adult Medicine

Location :

Cazenovia FHC, 3045 John Trush Jr. Boulevard Suite 1, Cazenovia, NY 13035

Address :

3045 John Trush Jr. Boulevard Suite 1 P.O. Box 301, Cazenovia, NY 13035
Dr. Jocelyn Morin is ready to help you and your family stay healthy.
At the Community Memorial Hospital Family Health Center in Cazenovia, we offer primary and preventative care for newborns to the young at heart. As members of your healthcare team we recognize that you are the ultimate decision maker in regards to your health. Our goal is to provide you with the most up to date evidence-based guidelines so that you can make informed decisions about your medical, mental and spiritual care.
Learn more about Dr. Morin
Jocelyn Morin, MD, practices Family Medicine and has board certification from the American Board of Family Medicine. She received her undergraduate degree in Biochemistry at Dartmouth College in Hanover, New Hampshire, attended medical school at the Ohio State University College of Medicine, and completed her residency and training through the Ohio State University Family Medicine Program. Professional memberships include AAFP, AMA, and NYAFP.
Dr. Morin served as a Peace Corps Volunteer for three years as a secondary school teacher and chemistry professor in Malawi and Lesotho. She lives in Cazenovia with her husband and two children.
"I aim to get to know my patients and understand their background and community so we can tailor medicine to their specific needs."
Dr. Morin is ready to meet your healthcare needs.
If you need a family physician, you can trust Dr. Morin to provide you with the best care possible. To schedule an appointment, please call (315) 815-1430