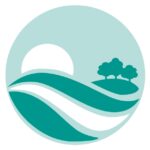 Website Community Memorial Hospital
Job Summary:
A Hospitalist or Hospital Medicine Clinician is responsible for providing care to patients during their stay at Community Memorial Hospital. Their duties include managing schedules for inpatient treatments and coordinating care providers, ordering tests and maintaining records for their patients.
Responsibilities and Duties:
Ensures that they cultivate a work climate supportive of the Hospital's mission, vision and values as noted above.
Commits to a customer service oriented culture within his/her area, which includes service orientation to work processes, staff customer service and actively participates and supports development of key customer service outcomes.
Focusing primarily on hospitalized patients, the Hospitalist has the unique ability to follow up on patient care, discuss patient care with nurses and resolve any problems that may arise, often seeing patients more than once a day. While attending their own patients, the Hospitalist will also coordinate care between different doctors caring for a patient, serve as point of contact for hospital staff and maintain communication with the patient's family.
Hospitalists generally service on committees, work to help improve efficiency, patient care and infection control while fostering teamwork and improving communication between staff, and physicians. Hospitalists serve as a working liaison between administration and physicians.
Physician shall be available to accept as his or her patients, all unassigned medical patients from the Emergency Department or any other department who require inpatient admission, provide professional medical services to these patients while hospitalized, and arrange for necessary follow-up care upon discharge from the Hospital.
Physician shall make daily rounds on all patients assigned to the Hospitalist Program and complete all necessary documentation for the Hospital to bill and collect for medical services rendered
Absent extraordinary circumstances, Physician shall conduct a history and physical examination within twelve (12) hours of the patient's assignment to the Hospitalists' Program and have the history and physical note dictated within 24 hours of admission.
Physician shall be available to provide physician services to medical patients who are admitted to the Hospital by their attending physician as necessary to manage a medical crisis or change in the patient's medical condition if the patient's attending physician is not on the premises or is otherwise unavailable. Physician shall consult with the patient's attending physician as necessary in a timely fashion.
Relaying policy and structural changes to physicians already carrying a heavy workload must be handled with the appropriate amount of appreciation and authority. The hospitalist must also be able to communicate via email, memos and staff notices.
As a liaison between hospital administration and physicians as well as a practicing physician, a professional demeanor is necessary as a Hospitalist.
The Hospitalist is a leadership role as well as a physician. The ability to evaluate what must be done and rearranging the day according to importance will enable the Hospitalist to be successful in his role.
Other duties as assigned.
Qualifications
Current, valid and unrestricted license to practice medicine in the State of New York and be board eligible/certified in Internal Medicine or Family Practice.
The ability to hold and maintain Community Memorial Hospital active medical staff membership and clinical privileges appropriate to duties and responsibilities.
Current, valid and unrestricted federal and state registrations to prescribe and dispense controlled substances.
Salary: From $275,000.00 per year
Benefits:
Dental insurance
Employee assistance program
Employee discount
Flexible schedule
Flexible spending account
Health insurance
Health savings account
Life insurance
Paid time off
Professional development assistance
Referral program
Relocation assistance
Retirement plan
Tuition reimbursement
Vision insurance
Medical specialties:
Hospital Medicine
Internal Medicine
Schedule:
Holidays
Weekends as needed
License/Certification:
BC/BE (Preferred)
Medical License (Preferred)