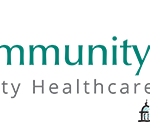 Website Community Memorial Hospital
Quality Healthcare Close To Home
CMH is looking for a PER DIEM MRI Technologist
We are searching for a skilled and dependable MRI technologist to join our medical team. The MRI technologist will be responsible for operating MRI equipment and creating scans as per the physicians' directions, screening patients and explaining procedures to them, and inspecting and troubleshooting equipment. You should be able to collaborate with other healthcare professionals.
Responsibilities included but not limited to
Analyzing patient histories and completing screenings for pacemakers and injuries where metal objects were involved.
Preparing and administering contrast dyes.
Addressing patients' concerns and ensuring that they are comfortable and calm during scans.
Performing regular inspections of the MRI equipment and machines, and scheduling maintenance and repairs as needed.
Positioning the patients and completing MRI scans according to the physicians' specifications.
Ensuring that the MRI rooms are kept clean, tidy, and safe at all times.
Carrying out quality assurance procedures and implementing improvements as required.
Requirements:
An associate's degree or equivalent.
A bachelor's degree may be advantageous.
A valid license and certification
Strong analytical, mathematical, and observational skills.
Self-starter with good time management skills.
The ability to follow instructions in stressful environments.
Excellent written and verbal communication skills.
Superb bedside manner and the ability to work with a number of different people.