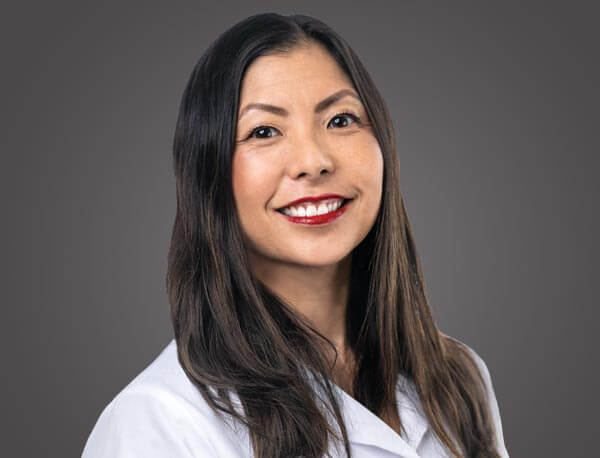 Richelle Takemoto, MD
Orthopedic Surgeon, Director of Robotic Technology
Location :

Community Memorial

Address :

150 Broad Street Hamilton, NY 13346
As we continue to evolve to meet and exceed the needs of area residents, the CMH healthcare community is proud to welcome Dr. Takemoto to our organization. She brings an extraordinary level of expertise that allows us to advance our commitment to providing world-class orthopedic care.
Exceptionally skilled. Highly experienced. Services include:
 Comprehensive fracture and sprain care

 Trauma, with fast access to additional specialists as needed

 Post-traumatic reconstruction

 Total joint arthroplasty of hips, knees and shoulders

 Carpal tunnel surgery, cubital tunnel surgery

 Achilles and quadriceps tendon repair
Trust Dr. Takemoto for advanced orthopedic care with proven results.
Dr. Takemoto is a board-certified Orthopaedic surgeon who completed fellowship training in Orthopaedic Trauma. Dr. Takemoto is originally from Honolulu, Hawaii. She is a graduate of Temple University School of Medicine, where she earned her MD in 2002. She completed a residency in orthopaedic surgery from NYU Hospital for Joint Diseases in New York City under the tutelage of renowned surgeon, Dr. Joseph Zuckerman. After that, she completed the Altman Fellowship in Orthopaedic Trauma at Allegheny General Hospital in Pittsburgh.
Dr. Takemoto' Achievements:
First female to perform VELYSTM Robotic-Assisted Knee Replacement
Has performed more VELYSTM Robotic-Assisted Knee Replacements than any female in the world
First surgeon to perform over 100 VELYSTM Robotic-Assisted surgeries
Board Certified, American Board of Orthopaedic Surgery
Member, Orthopaedic Trauma Association
Member, AO North America
Member, American Academy of Orthopaedic Surgery
Dr. Takemoto is an avid fan of combat sports and when she is not in the operating room or seeing patients, she enjoys spending time competing in jujitsu and hunting and fishing with her family.