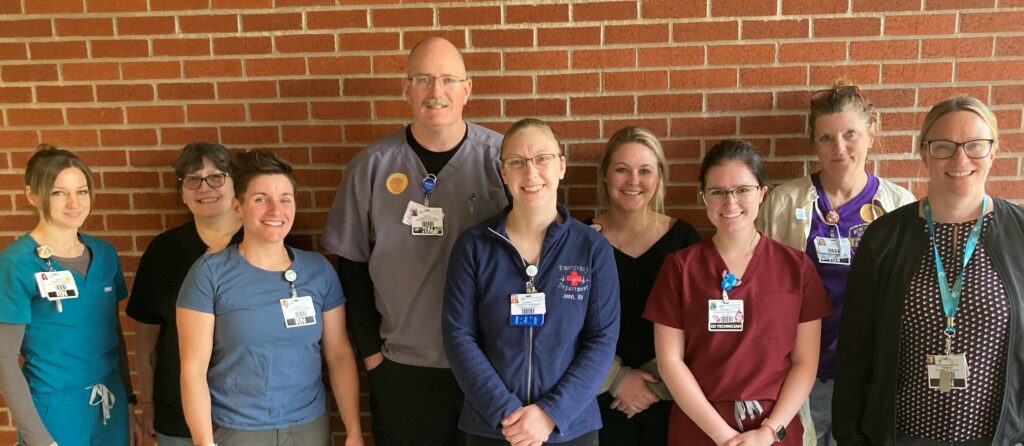 May is National Nurses' Month!
From providing treatment and comfort for the sick to welcoming new life into the world, nurses across the nation are central to healthy and optimistic communities, offering an unparalleled impact on healthcare. That's the message the American Nurses Association (ANA) is touting with the 2023 National Nurses Month theme "You Make a Difference."
At Community Memorial Hospital (CMH) and its five Family Health Centers, the annual celebration of the team of nurses is always an exciting time. "We enjoy the opportunity to send extra appreciation and recognition to our nursing staff," noted Heather Bernard, Chief Nursing Officer and Vice President of Nursing and Clinical Services. "This year, we're able to extend the national week into a national month and bring more focus areas of celebration to our organization for our nursing team."
The 2023 theme honors the variety of nursing roles, and the month is divided into weekly focus areas – Self Care, Recognition, Professional Development and Community Engagement. The CMH Nursing Leadership team will highlight these areas with unique activities each week, aligning with the chosen topics the ANA has selected. "Dedicating each week of the month towards our nurses is exciting," added Bernard. "Providing ideas and resources along with engaging with our team to show the gratitude that our community has for their hard work is our personal goal at CMH."
Annually, National Nurses Week begins on May 6, marked as RN Recognition Day, and ends on May 12, the birthday of Florence Nightingale, founder of nursing as a modern profession. Through its state and constituent member associations, ANA advances the nursing profession by fostering high standards of nursing practice, promoting economic and general welfare, a positive and realistic view of nursing, and lobbying Congress and regulatory agencies on health care issues affecting nurses and the public.
Traditionally, National Nurses Week is devoted to highlighting the diverse ways registered nurses work to improve healthcare for all. From bedside nursing in hospitals and long-term care facilities to the halls of research institutions, state legislatures, and Congress, the depth and breadth of the nursing profession is meeting the expanding healthcare needs of American society.
For over 70 years, Community Memorial Hospital's mission has been to provide quality and caring healthcare to thousands of patients in nearly 30 Central New York communities throughout Madison County and beyond. Community Memorial provides primary care services with a network of five Family Health Centers (Hamilton, Cazenovia, Morrisville, Munnsville, and Waterville), an after-hours urgent care clinic – available in the evenings and weekends, and 24/7 emergency medicine services.