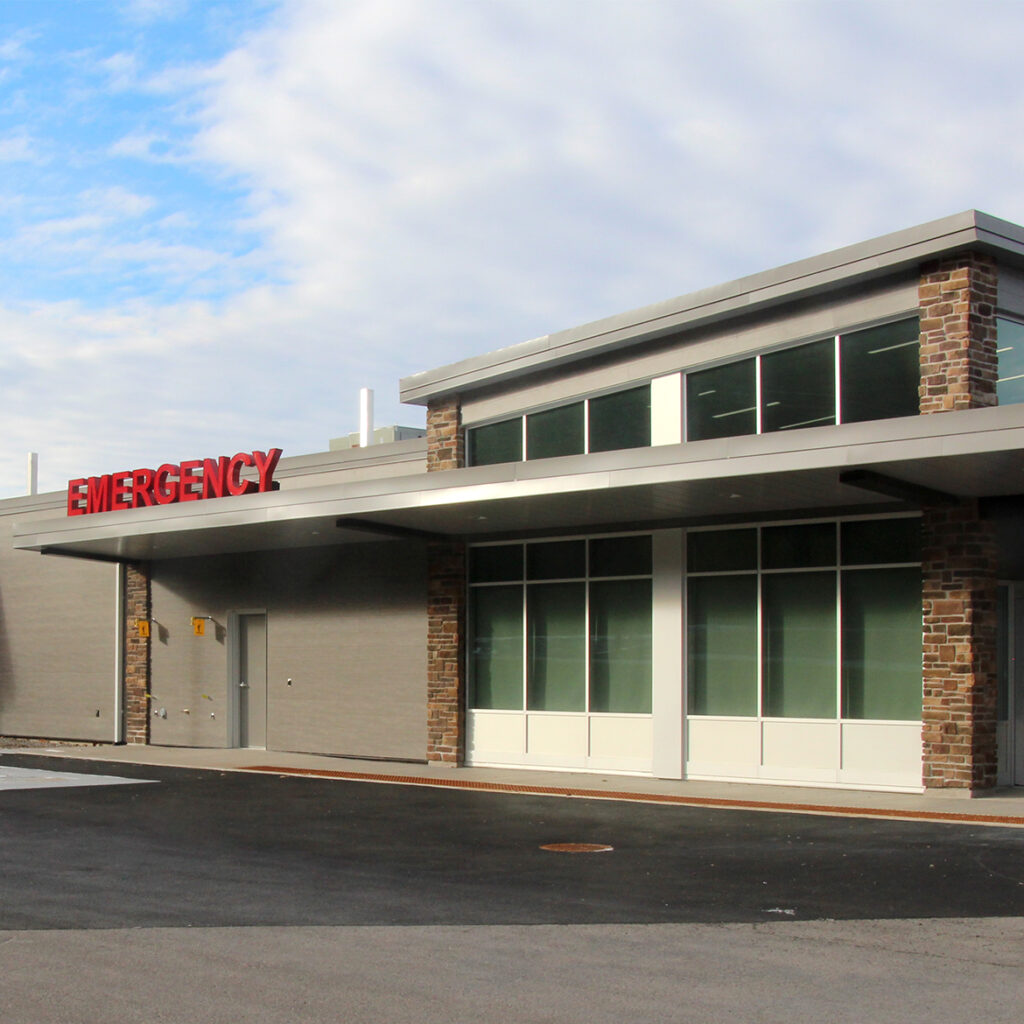 Community Memorial Opens New Emergency Department
Community Memorial Hospital (CMH) is proud to announce that the renovation to the Emergency Department has been completed and is now open for patient care. The new Emergency Department (ED) at CMH in Hamilton has an expanded waiting room, private bays for patients, enhanced technology and safety features.
Patients needing emergent care can come to the new ED, located in the front of our hospital campus, through its own entrance. The expansion includes three additional rooms, bringing the total number to ten rooms, increasing patient privacy and safety. The ED also has enhanced technology, including a centralized telemetry system to monitor patient cardiac status and security features that restrict entrance to the ED to those with badge access.
CMH has added a decontamination room with private access through the outdoor showers. This will allow patients, EMS providers and staff to rinse off any potentially hazardous chemicals before entering the building. The decontamination room has an ante room to give staff the space they need to safely don and doff personal protective equipment and minimize the transfer of any hazardous waste or airborne diseases with an enhanced HVAC system. A decontamination room in a rural community is critical in providing safe care for our patients and staff.
As the pandemic continues to impact our community, access to safe, quality healthcare matters most. "The opening of the Emergency Department comes at an important time as we continue to serve the needs of residents in our community during the pandemic," stated Jeffery Coakley, President and CEO of Community Memorial.
The increase of COVID, influenza and RSV cases are driving an increase in patient visits in our Emergency Department. This expanded space with enhanced features and technology allows us to care for our patients more effectively and provide EMS and staff with the space and tools they need to deliver quality care to patients.
"Providing quality healthcare in a personal, confidential room with increased space allows us to align our outstanding care with our space," stated Bernadette Casscles, RN, Director of Emergency Services. "The enhancements made to our Emergency Department reflect the quality of healthcare we provide to our community every day."
The opening of the Emergency Department wraps up Phase II of Community Memorial's capital project and transformation of the hospital.  The hospital is undergoing a $31 million transformation to continue to provide quality healthcare to our region. The capital project will enhance our outdated facility, promoting patient access and navigation. Community Memorial opened a newly renovated Med/Surg unit last January, completing Phase I of the project.