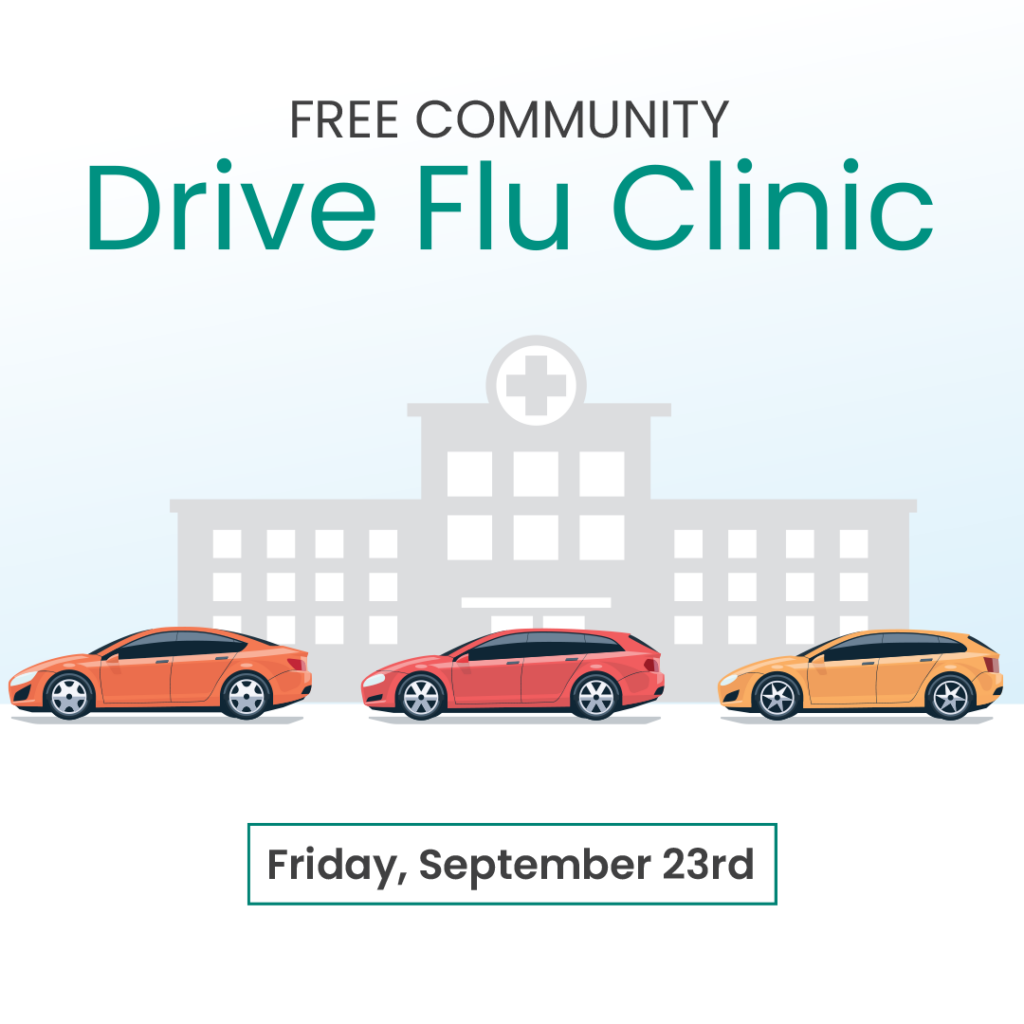 Save the Date: 2022 Drive Flu Clinic
Thinking about protecting your health with a flu shot this season but don't want to schedule an appointment? We're pleased to offer our annual FREE Community Drive "Flu" Clinic!
Join us Friday, September 23, at the Community Memorial Campus at any of the following times: 7 AM – 9 AM; 11 AM – 1 PM;  4 PM – 6 PM!
click to download: Drive Flu Registration Form